The Truth Denied Talk Radio Presents :
Guests: Howard Stein, Pastor Steven L. Anderson & Paul Wittenberger
Host: Roxy Lopez
What did Howard Stein discuss today?
Today Howard updates us on his trip with his family. He is leaving Washington state and headed for Nevada for 12-21-12. Howard discusses survival skills, what you need, how to convert water in to drinking water, as well as what to bring if you are planning on surviving a catastrophic event. Howard has informed us on past shows about events that seem to be culminating in the world, which Howard claims "are too too many signs to ignore"! If you are not prepared, you will not survive!
*After the 18th Howard will be available on CB RADIO Channel 22 or 19.
About Howard Stein
Howard is a DJ and co-owner at   All Hits 7890 Radio.com plays Only The Hits  from the 70's, 80's, 90's and Some of Today's Favorites according to Billboard Magazine. 7890 features LIVE programming 24/7. Come join the fun with our interactive DJ's spinning the best tunes. Come listen to your favorite music from yesterday and today. We are broadcasting in true CD quality sound. Now to hear some of music's greatest HITS!
Second half of the program our guests :
 Pastor Steven L Anderson & Director/Producer Paul Wittenberger
             Producer Paul Wittenberger  &  Pastor Anderson
                    Makers of the  NEW  Documentary film  
                 " A F T E R    THE   T R I B U L A T I O N"
                                                       RELEASE DATE  12-21-12
POINTS OF DISCUSSION
Lies the church is spreading and has been for thousands of years
The rapture takes place AFTER the tribulation, and Pastor Steven Anderson proves it!
What is PRETRIB Rapture, what does this mean?
Humanity will never be unified because of evil in the world
Christ came to DIVIDE his people, The Pastor explains WHY
The masses are asleep
If you do not believe in Christ, will you still be "saved"?
Who's choice is it to be saved?
How Paul Wittenberger and the Pastor first met
The Film: After The Tribulation
Power & Control of the NWO (New World Order)
PURCHASE THE MOVIE HERE! http://afterthetribulation.com/index2.php#!/HOME
Listen to the entire interview here:

          About Director Paul Wittenberger
Paul Wittenberger is a filmmaker, artist and activist. Paul was born in Michigan however spent much of his childhood in the West African, war torn Nation of Liberia. Paul later returned to The United States where his unique perspective and upbringing lead him to pursue a career in the arts. He went on to study film at Full Sail University.
ABOUT THE FILM: AFTER THE TRIBULATION
The makers of What in the World are They Spraying (Chem-trails) and The Great Culling: Our Water (Fluoride) have produced a new feature length documentary called AFTER THE TRIBULATION that completely demolishes the lie of the "pre-tribulation rapture" that the vast majority of Christians have been fooled into believing. This issue is critical since so many Christians are apathetic about current events, thinking that they will be removed from this earth BEFORE the Global Government is fully in power. The film starts by proving beyond a shadow of a doubt that the rapture takes place AFTER the tribulation. Then the plans for world government, a cashless society, the mark of the beast (implantable chip required to buy or sell), the surveillance state, checkpoints, etc, are laid out.
PURCHASE THE MOVIE HERE http://afterthetribulation.com/index2.php#!/HOME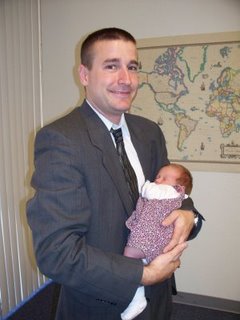 Pastor Steven Anderson was born and raised in Sacramento, CA. At age 18, he travelled throughout Germany and Eastern Europe for 3 months serving in local independent Baptist churches, studying foreign languages, and getting experience in the ministry. It was on this trip that he met his future wife, Zsuzsanna, while out soul-winning in the streets of Munich, Bavaria. He eventually lead her to the Lord, and they were married shortly thereafter. They have been married for over 12 years, and God has blessed them with 7 beautiful children.
Pastor Anderson started Faithful Word Baptist Church on December 25, 2005. He holds no college degree but has well over 140 chapters of the Bible memorized word-for-word, including approximately half of the New Testament. Today, most Baptist churches are started by Bible colleges. However, the Bible makes it clear that the church is the pillar and ground of the truth, not a school. Faithful Word Baptist Church is a totally independent Baptist church, and Pastor Anderson was sent out by a totally independent Baptist church to start it the old-fashioned way by knocking doors and winning souls to Christ.
God has blessed Faithful Word Baptist Church tremendously. Thousands have been saved, many have been baptized, and many more have learned to win souls both door-to-door and in their daily lives.
Please visit www.thetruthdenied.com
Please follow and like us: